Why Pinnacle Society? Click Here!

Our History
Founded in 1989, the Pinnacle Society is an elite consortium of the most successful, tenured recruiters/leaders, recognized by our clients and peers for thought leadership and professionalism within our respective markets as well as within the recruiting industry as a whole. We accomplish this through continuous education, mutual support and inspiration. We are an exclusive group, limited to 80 members worldwide and are held to a strict standard in order to qualify for and maintain membership.

Our Guiding Principles
Our members go beyond nding candidates for your open position. We strive to make a positive impact on your organization. Our expertise and experience enable us to better understand your organization, your culture, your needs, and make better connections with potential candidates. We believe in excellence, every day.
Qualifications for Membership

Pinnacle Member Qualities

Minimum of 5 years of experience as a recruitment professional

Interviewed and selected by membership committee

Interviewed over three days by board of directors to understand client base/industry, process/best practices, proven success as a top performer, positive impact on client companies, and integrity/ethics

Extensive references (client, candidate, and peers)

Audited for numbers (successful searches, billing numbers, etc.)

Minimum proven production, consistently over a 5 year period, to qualify for membership consideration

Must make a COMMITMENT to continuing education - Pinnacle Society has 2 separate conferences each year for a total of 6-8 days of sharing and learning, annually

EXPERIENCE - Average tenure > 14 years

EXECUTION/DELIVERY - "Mark really understands our needs and when we get a
shortlist slate of 4 candidates, we usually would hire any of the 4 - he does not waste our valuable time." - fortune 500 client

ECONOMIC IMPACT - "Sharon has consistently delivered candidates who have increased our EBIT by 10's of millions." - global contractor client

CUSTOMER SERVICE - "The insight, data, and reports that Mr. Sarkar provides are invaluable and icing on the cake." - global technology client

INDUSTRY EXPERTISE - "We value that Doug has invested his entire career in our industry and we look to him for information on industry trends."- global manufacturing client

RETENTION - Pinnacle Member candidate retention rate far exceeds industry standards - we not only nd the right skill but also ensure integration into your organization
If you are seeking a recruitment partner who will deliver with speed and accuracy, add value beyond the hire, and provide sound talent strategy advice, you'll want to consider a Pinnacle Society Recruiter. For 30 years we have been the world's premier consortium of top-producing, impactful, recruitment professionals.
New England Association of Personnel Services Annual Conference - Boston Mass.

Feature presentation - Pinnacle Panel which consist of four Pinnacle Society members.
Carol Wenom, NC, Jordan Rayboy, OR, Kevin San Juan, CT and Jeremy Sisemore, TX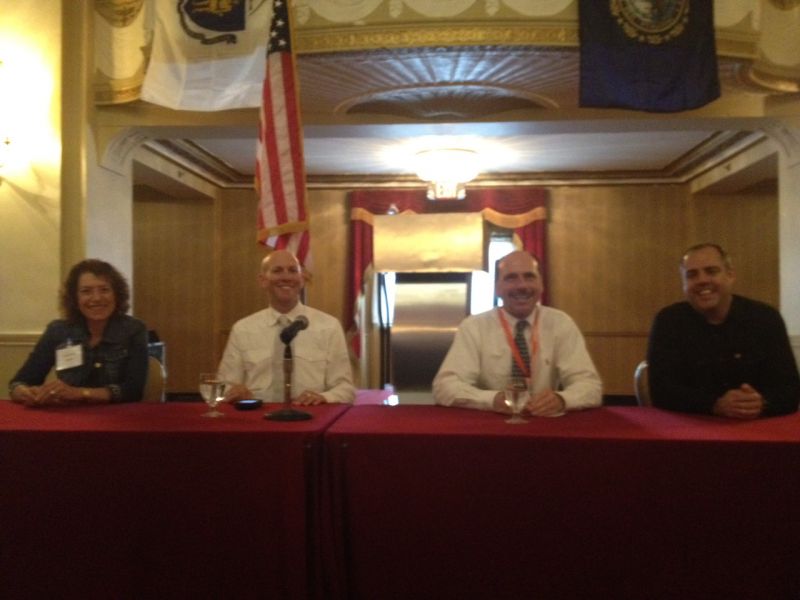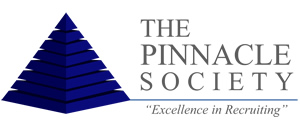 The Pinnacle Society represents the best of the best. It is an honors organization for permanent placement recruiters. Formed in 1989 with the assistance and leadership of Tony Byrne and Ben Meador, to provide 75 of the top recruiters in the country a forum in which to discuss ideas about the recruiting industry. Membership requirements keep the talent fresh and hold the members to a very high standard of production. They are a non-profit, independent organization that exists for its own benefit. They are not affiliated with any particular trainer or organization such as NAPS or AESC.

Dedicated to the theme of excellence in recruiting, members of The Pinnacle Society are committed to an honest, ethical style of doing business and share a desire to raise, on a global level, the standards of the profession. Several Pinnacle Society members are trainers and have conducted presentations to recruiting firms both nationally and internationally, teaching others the qualities and techniques of top producers.

www.pinnaclesociety.org

CLIENTS
Are you hiring?

When you partner with a recruiter who is in the Pinnacle Society, you will be working with an established expert in your niche; a proven professional with a track record of quickly finding high quality talent to help your business be successful.

Pinnacle Society members have a track record of Excellence. In order to qualify for acceptance into the Pinnacle Society, prospective members must demonstrate they've produced exceptional results for their clients through a verified multi-year history of performance. Your success in hiring from us is what drives our growth and feeds our success.

Pinnacle Society members have documentedExperience and tenure in the recruiting profession. They have learned how to successfully overcome the many obstacles that can trip up a successful hire and can leverage this experience when tackling your hiring challenges.

Pinnacle Society members have proven Expertise. They have gained credibility as recruiting experts in your industry as they spend every day in your marketplace. This enables them to solve your staffing challenges quickly and effectively.

Pinnacle members are laserfocused on who you need to hire, when you need to hire them and what you need them to do in order for your company to be successful. We leverage our expertise and tenure in your niche to produce results quickly and identify the best talent for your company.
Our clients turn to us for results. We do not create work for you; we focus on solving your problems.
Have you found yourself shaking your head as you waste time reading a resume that does not remotely match your fee-warranted requirement?


Are you tired of too much talk without corresponding results?


Do you hear the word "I" more than the word "You" when speaking with a recruiter about your staffing needs?


Have you invested time in the interview process, only to find out at the last minute that candidate's demands and your budget don't line up?

Pinnacle Society members have a demonstrated track record of Excellence, years of Experience, and proven industry-specific Expertise that sets them apart from other recruiters. Our members will help you find who YOU need, when YOU need them, to do what YOU need done!
New England Association of Personnel Services Annual Conference - Boston Mass.