Meet our team!
Executive Healthcare Recruiters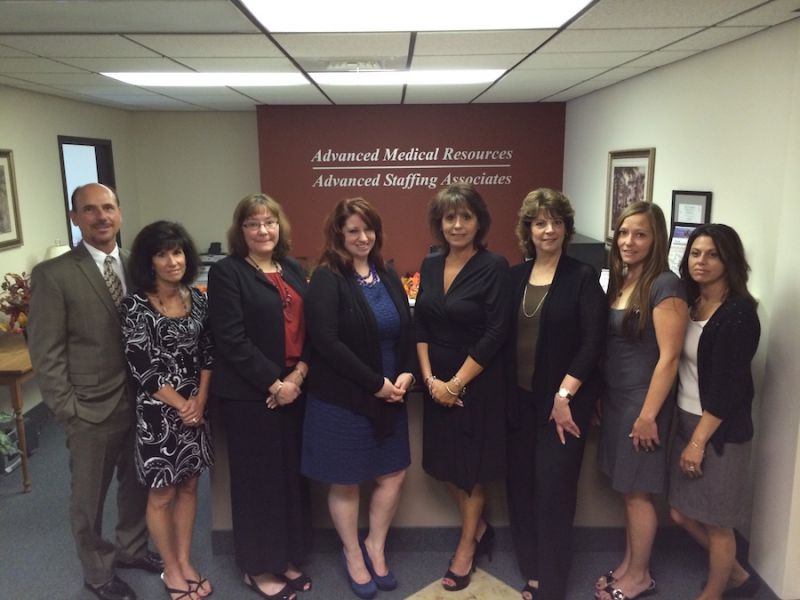 Our Qualified Staff:

AMR leadership is a member of the Pinnacle Society and the National Association of Personnel Services (NAPS), which promote the highest level of professional and ethical practices. They provide quality-continuing education programs and foster professional standards for Certified Personnel Consultants (CPC). This credential requires the successful completion of a stringent examination program, and the satisfaction of rigid ethical and tenure requirements.

Our President, Kevin M. San Juan, CPC, CSP: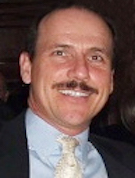 Kevin is a Certified Personnel Consultant, CPC, with over twenty years of experience in the Executive Search Profession. He attained his CPC designation in 1989 and his area of specialization is Building Executive Teams in Healthcare. Kevin, a former professional skier, brought his competitive philosophy and belief to the recruiting industry creating a high quality Executive Search Firm. Kevin served as a staff recruiter and then managing partner for seven years with Advanced Personnel of Southington, focused in Healthcare, and in 1994 opened Advanced Medical Resources (AMR). Kevin has led AMR to be one of the premier boutique search firms in the nation, specializing in Building Executive Teams in Healthcare.

Kevin is a member of the Pinnacle Society, whose members are the most select group of high achieving executive search consultants in the nation. It is recognized as the most prestigious independent national group associated with the recruiting industry. Kevin formerly held the Chairman of the Board position with the Connecticut Association of Personnel Services. He is a graduate of Western State University, Gunnison, Colorado, receiving his BS degree in Business Management with a double minor in Marketing and Economics.

Phone: (860) 793-6040 x227
http://www.linkedin.com/in/kevinsj


Michelle Bernard, Senior Manager, Executive Search:

Michelle Bernard, Senior Executive Healthcare Recruiter, is an accomplished healthcare executive, bringing several years of operational, customer relationship, and recruitment expertise. She has been "Top Producer" at Advanced Medical Resources since 2006. In 2001 she joined AMR as a permanent placement recruiter. She was promoted to Senior Medical Recruiter in 2004 and in the fall of 2007 she switched her focus and was promoted to Senior Executive Healthcare Recruiter. Since joining AMR, she has interviewed over 40,000 people and placed numerous candidates nationwide. She began her career in Long Term Health Care as a Human Resources Director and was promoted to Controller. After a career in Long-term care, she left to pursue a different industry, Information Technology. During her 6 month tenure, Michelle successfully brought 80 new hires on board nationwide. Praised for her ability to interact effectively with all levels within an organization, with a strong customer service focus, she has clearly demonstrated success in leading and building effective relationships. She has a proven track record of successfully identifying and placing top talent in difficult to fill positions, as well as the ability to foster relationships with C-Suite and senior executives in healthcare.
Michelle has an excellent ability to understand business needs and to build strong relationships with hiring managers and candidates. Through her past experience, she developed a wonderful eye for talent, which serves our clients well. Add to that an amazing work ethic, excellent customer service skills and a deep understanding of the healthcare industry. She knows how to spot topnotch talent at C-Suite, director and operational levels.
Michelle is most fulfilled when helping people to grow professionally. Her vision and ability to nurture relationships lead to long-term solutions and success.

Phone: (860) 793-6040 x231
Linda Silberstein, CPC, Senior Executive Healthcare Recruiter: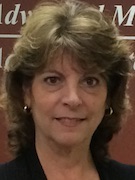 Linda is a Certified Personnel Consultant, CPC with over 15 years of experience in recruiting. She is a Senior Executive Healthcare Recruiter at AMR, and joined their staff in 1999. Her focus has been Executive Healthcare Recruitment, working with clients primarily throughout New England. Before coming to work for AMR, Linda was a Practice Manager for 12 years for a medical practice here in Connecticut. She attained a BS degree from Hofstra University where she majored in Psychology. As a CPC, and a member of the Connecticut Association of Personnel Services, she has attended numerous local and regional conferences, which have helped to further her education.
As Staffing Manager for Advanced Staffing Associates, Linda works with organizations throughout Connecticut covering a variety of temporary, contract and temp to perm positions. She has built very strong relationships with our clients, because they know they can rely on her to provide them with the highest quality of staffing service.

Phone: (860) 793-6040 x228
www.linkedin.com/in/lindasilberstein
Nadia Gruzd, Executive Search Consultant:





Nadia Gruzd is a global Talent Acquisition Expert . Nadia has proven strategic abilities and strong facilitation skills.
Nadia served on the Board of Directors of NAPS for 2 yrs. She is a Certified International Personnel Consultant and Retention Expert has been awarded the designations of Certified International Personnel Consultant and Certified Employee Retention Specialist by the National Association of Personnel Services



Lora Alfieri, Operations Manager: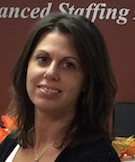 Lora is a well versed administrator responsible for the operational workflow at Advanced Medical Resources and Advanced Staffing Associates. As Operations Manager, her role involves day-to-day operational management of the two companies that includes administrative duties, human resources management and establishing an online presence through social media marketing. In addition, Lora has an extensive back ground in healthcare and is currently pursuing a degree in Business Management with a concentration in Human Resources.

Phone: (860) 793-6040 x221
Kathleen M. Cook, Business Development Coordinator: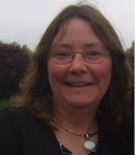 Kathleen is a dedicated professional with over 10 years experience in Career Advising. She prepared adult students for new careers in the Allied Health, Administration, Legal and Information Technology fields. Assisting with development of medical externship sites, she was an advocate for students to gain the needed hands on experience required for graduation.
She shares her "Never give up and always keep trying" attitude to motivate and coach anyone towards success.
As a Business Development Coordinator for Advanced Staffing Associates, the sister company of Advanced Medical Resources, she uses her many years of marketing and service related sales experience to develop new clients for new and exciting job opportunities for our employees.
Phone: (860) 793-6040 x222
What our clients say:
You can read all about our qualifications, but our reputation for quality, service and satisfaction comes from our best source of information - our clients. Find out what they have to say about AMR.
Testimonials »